I decided to set my self a challenge in November: to knit my brother a jumper for Christmas. It is now mid January and hurrah I have just completed it! Thankfully he is patient and wasn't too disappointed (though rather confused) when opening his present of a knitted back panel.
I managed to complete the final pattern pieces (front, 2 x sleeves and a collar) in the following four weeks after Christmas; pretty good going I thought. On Tuesday (18th Jan) evening I texted him an update: 'Just piecing your jumper together'. He immediately responded requesting I send a photo, to which I obliged via email.
'Wow! It looks great. I've never seen a jumper opened out like that before!'
This made me think; there must be many people who have never seen garments in the process of construction. With clothing appearing on the high street at low prices, consumers rarely make their own clothing to understand the process of garment manufacture. This (I think) can lessen the value of clothing in the consumer's eye; as they cannot relate or appreciate how things are made. Therefore I set about taking photographs of the stages during the construction of the jumper to evidence how a garment is put together.
Laid out flat, attaching right sleeve head: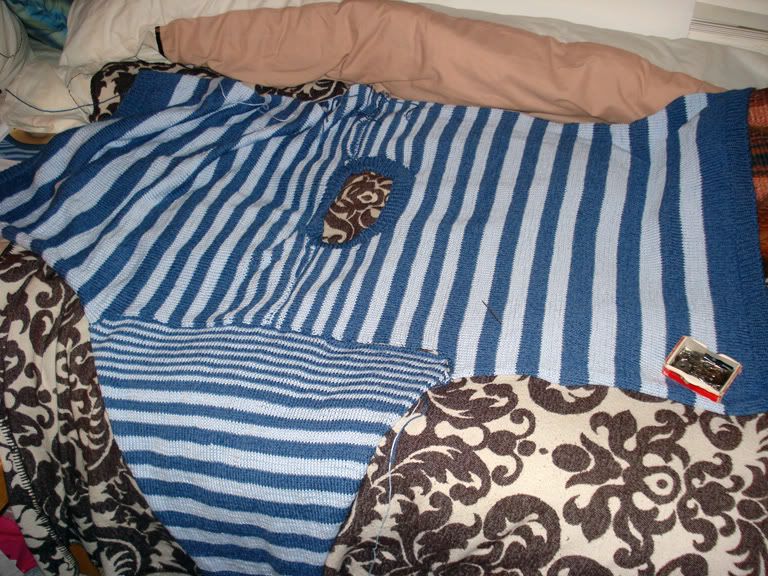 Me wearing jumper with attached right sleeve head: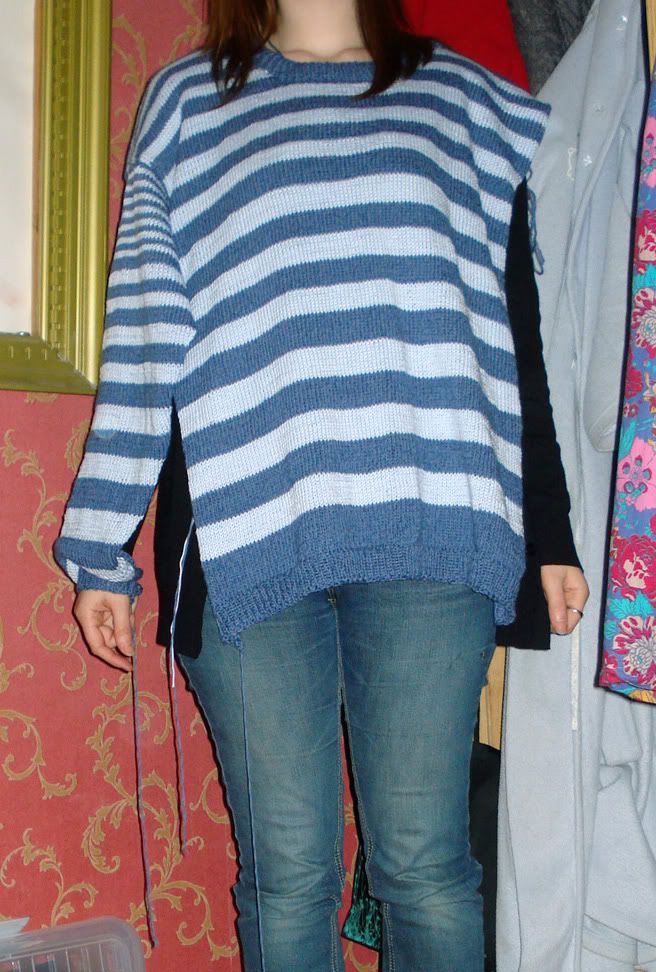 Laid out flat, attaching left sleeve head: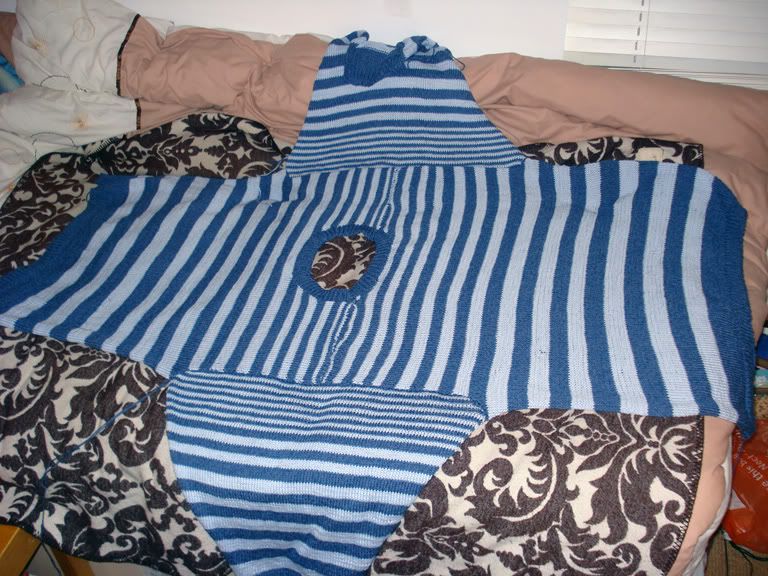 The mattress stitch – used for attached two pieces of knitting together:
Shoulder and sleeve head seam: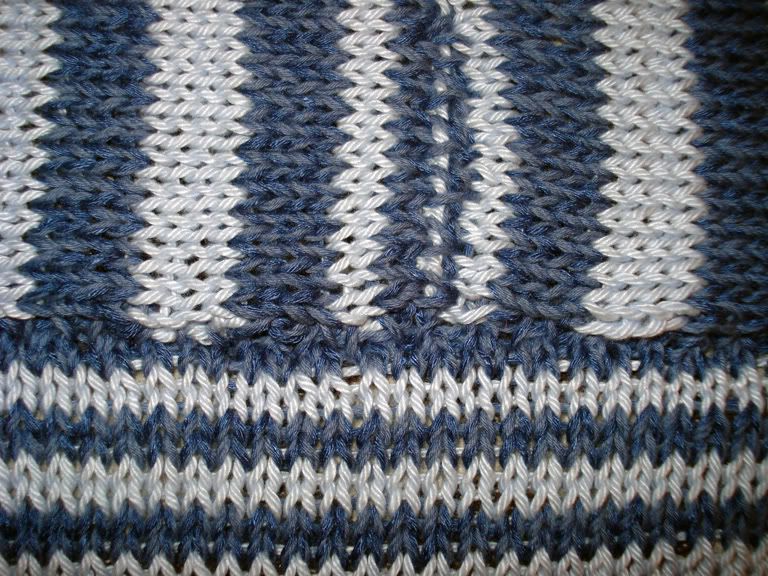 Fully constructed jumper: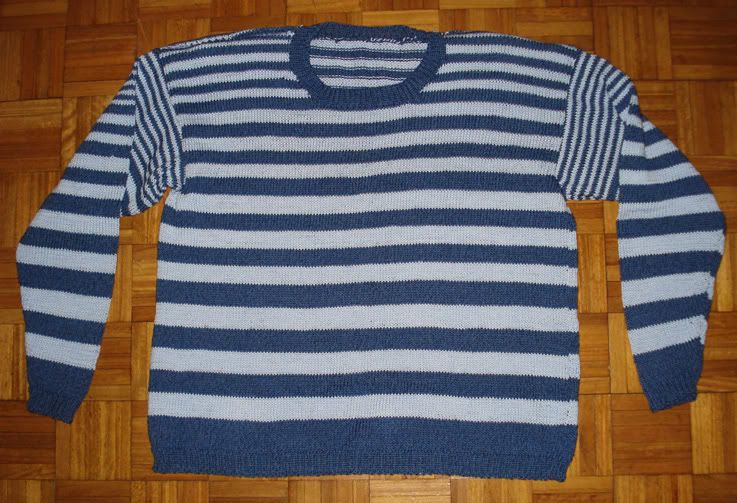 Me wearing jumper: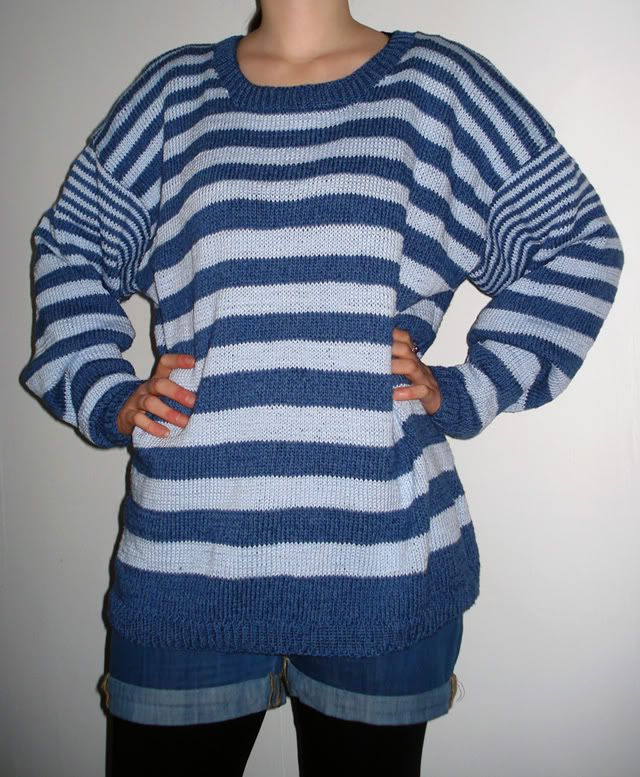 The jumper appears somewhat too large for my brother's skinny frame, I hope it fits! I'll keep you posted as to whether it fits, fingers crossed.