...Good birthday presents, right?
I arrived at my desk this morning to a yellow giffy bag with a feminine handwritten address I recognised, 'it's Emma,' I thought. My birthday being 4 days away I knew it was present time. Woooooooop.
My usual caffine essential, tea was to be put on hold as I tore the bag open to uncover a beautifully scarf wrapped (note the sustainable packaging) present.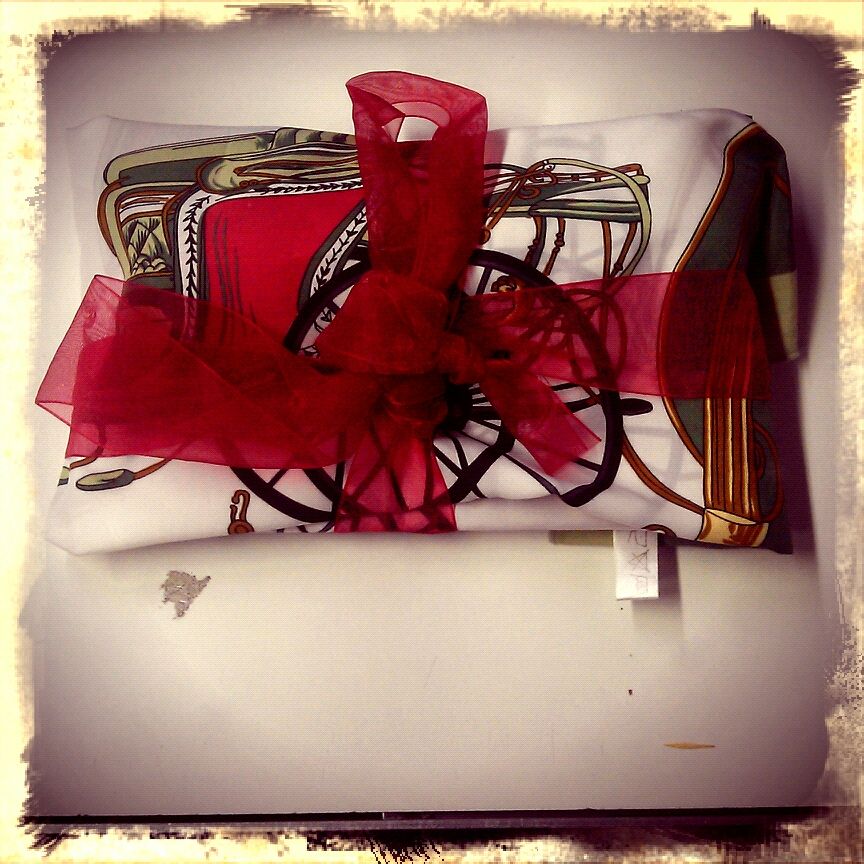 Being quite the conscious consumer it's fabulous to receive a gift that truely fits my taste and (geeky) interests. Emma had skillfully selected a war time re-print of Make Do and Mend to satisfy my clothing care interest, Mini Eggs to satisfy my mid-work hunger pangs (and my work pals) and lippy to satisfy my...ego (?) or at least make me look good. Lets not forget the vintage scarf that wrapped the contents. Good works Ems, I love it all.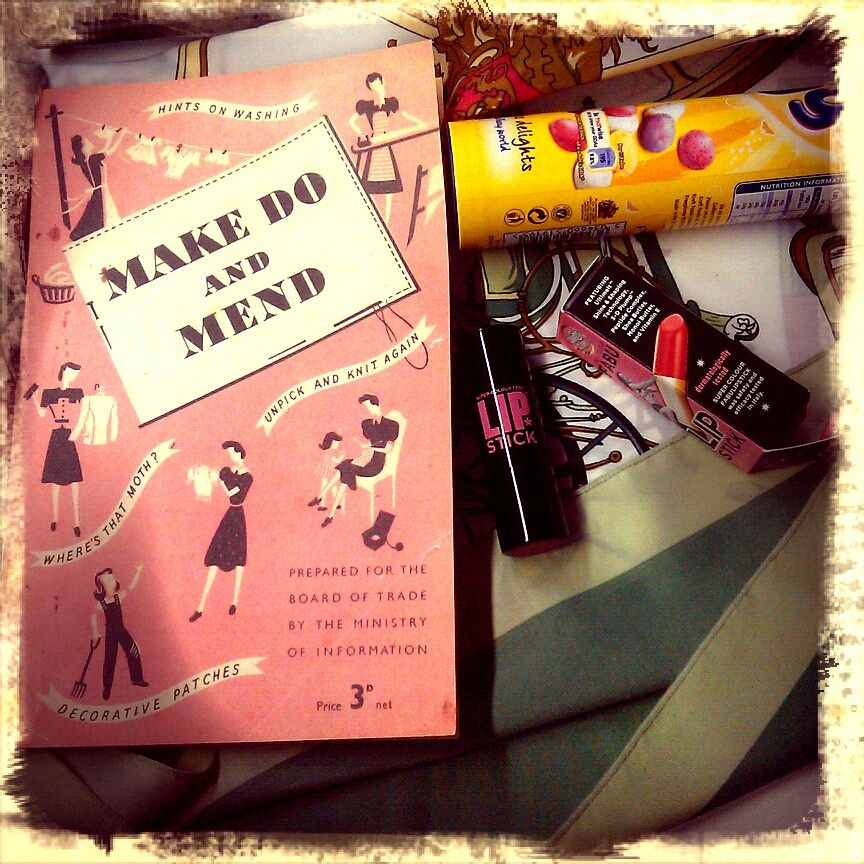 Below are some snaps from the Make Do and Mend booklet. I particularly like point 3 in the first photo. This really does make a difference. My brother still chooses to ignore me.