Last night I attended the launch of Kate Fletcher (& Lynda Grose)'s new book, Fashion and Sustainability: Design for Change. The event was held in The Carnaby Book Exchange in Kingly Court and included free refreshments, which were much needed as temperatures soared.
Firstly, the location was brilliant. I entered a little bemused, unaware what Carnaby Book Exchange was, but delighted with it's ceiling high shelves of books and book wallpaper. In fact Carnaby Book Exchange is just what it says it is: a book exchange. LCF students have organised the project so that people can swap books for free, while leaving recommendations for others at the same time. If only I knew before hand, there were some pretty good titles available ranging from classic literature to obscure fashion and photography publications.
Location aside, Fletcher and Lucy Orta (also launching her book Clouds/Nuages) took to being interviewed by Patrick Laine (WWF) after an event introduction from Dilys Williams (Centre for Sustainable Fashion). The interviews offered an insight into the two books. I particularly liked the sound of the new models for sustainable fashion on offer in Fletcher's book along with the idea of offering the word 'citizens' instead of 'consumers' to emphasise the opportunity/need for people to take responsibility of their purchasing power.
At half price the RRP I snapped up a copy of Fletcher's book, while my friend opted for Orta's (artistic approach to recycling plastic bottles).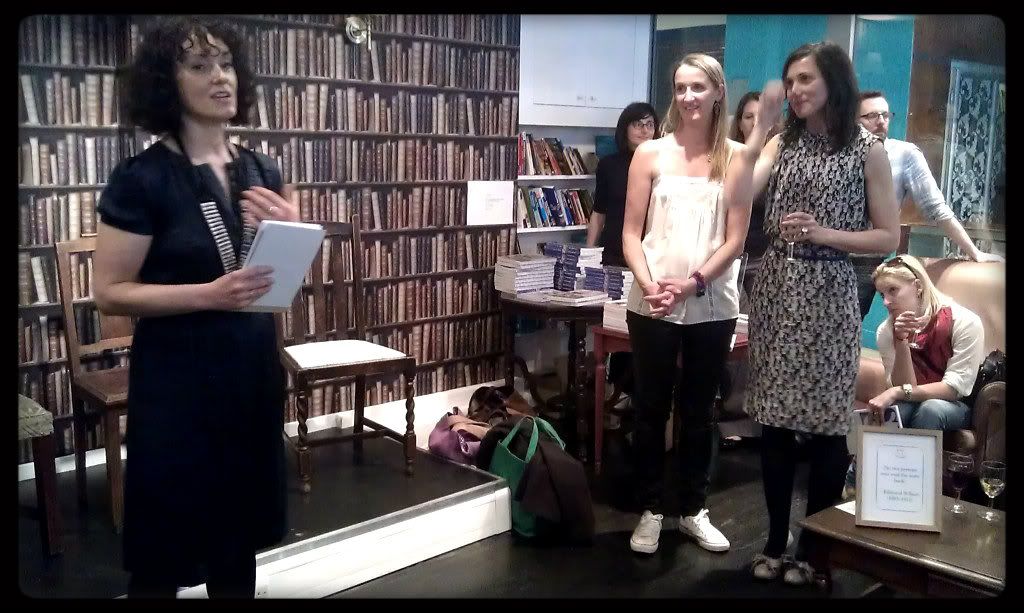 During the evening I caught up with Dilys, who told me I was name-checked for Shed me Clothes by WGSN during Copenhagen Fashion Week last week. I wanted to find out more, however she was whisked away to speak to someone else.
New book and name check. I had a very pleasant evening.