Ecouterre
featured an article on my project
Shed me Clothes
in January which surmounted in various other blogs and websites featuring the project. I was even interviewed for the
University of Arts
student magazine. Below is a snapshot and link to that Ecouterre article.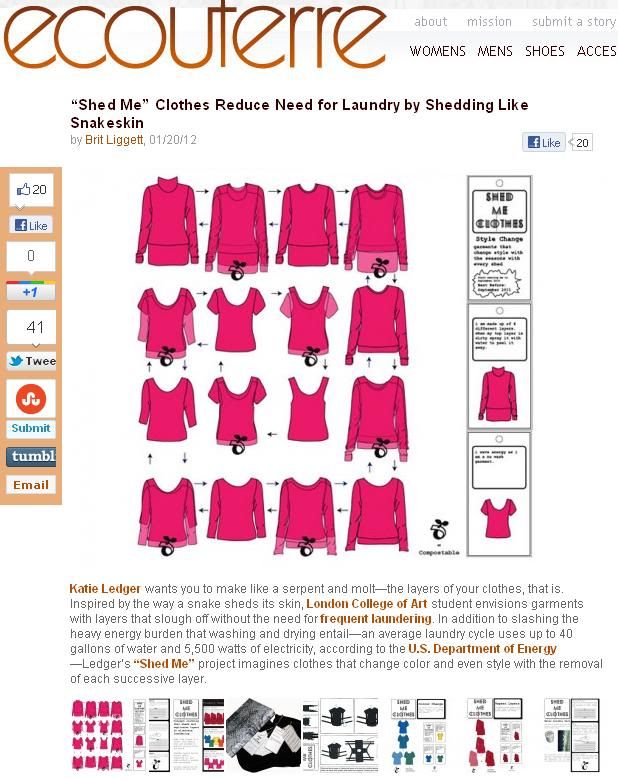 Today, an extract from Kate Fletcher and Lynda Grose new book
Fashion & Sustainability: Design for Change
on Biomimicry was featured on Ecouterre. This article featured my
Pecha Kucha
video on the 2nd page: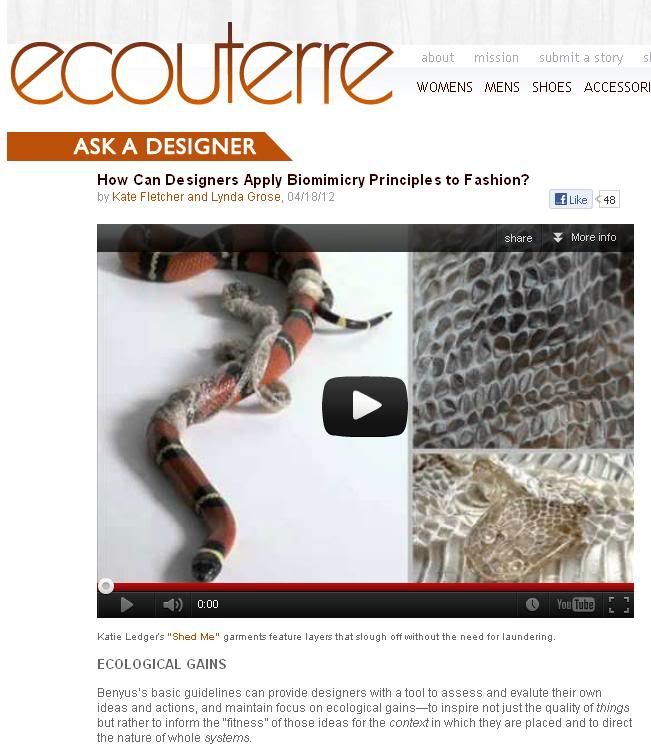 I've checked the video on Youtube, it's now received over 1000 views. Let's just say I'm a happy bunny and a tad excited.